---
GUIDE DOGS
Sat, 6 Aug 2016
---
Dunchurch Village Festival
Sat, 18 Jun 2016
---
Unibrass
Sat, 20 Feb 2016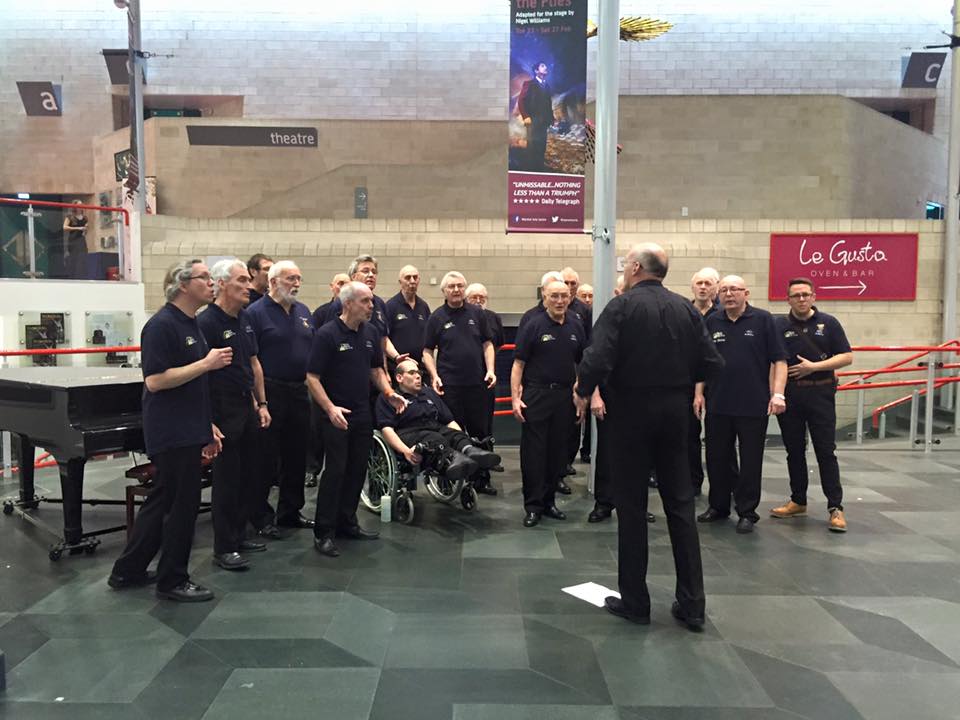 It was a great show and our passing audience seemed to appreciated it in bucket loads. Yes it was a bit rough in parts, but the acoustics were very forgiving.. (There's much more to this business than just singing the right words and notes.)
We coaxed in two singers from the audience one of which I can see becoming a talented barbershop singer.
All in all though, a well worth event to go to. We had a great time.
---
Busking at Warwick Folk Festival
Sat, 25 Jul 2015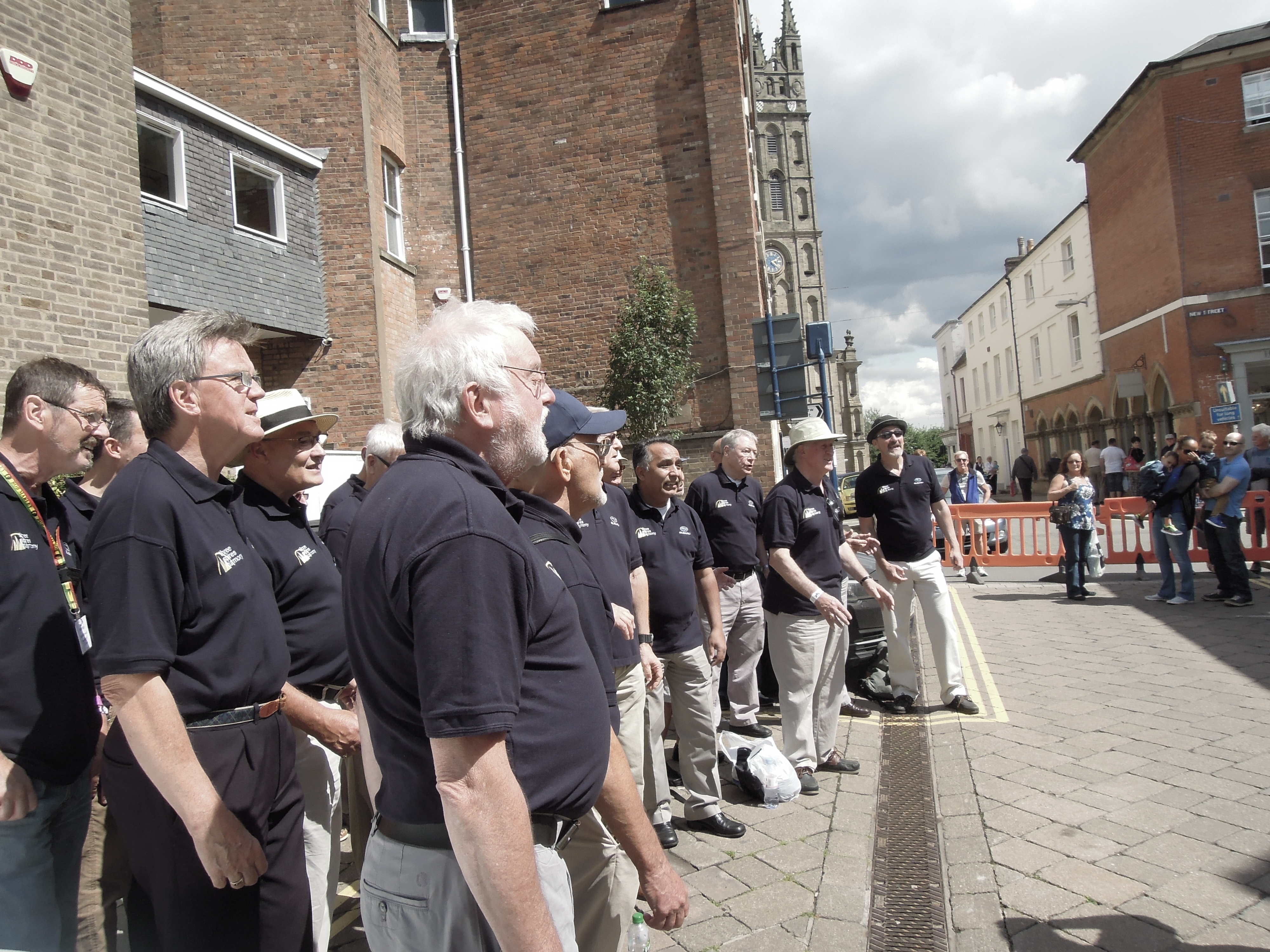 Warwick folk festival is always a highlight of the year. The sun invariably shines and we generally get a great audience whilst street busking for a couple of hours.
This year was no exception.
---
Warwick Court - Daventry
Fri, 17 Jul 2015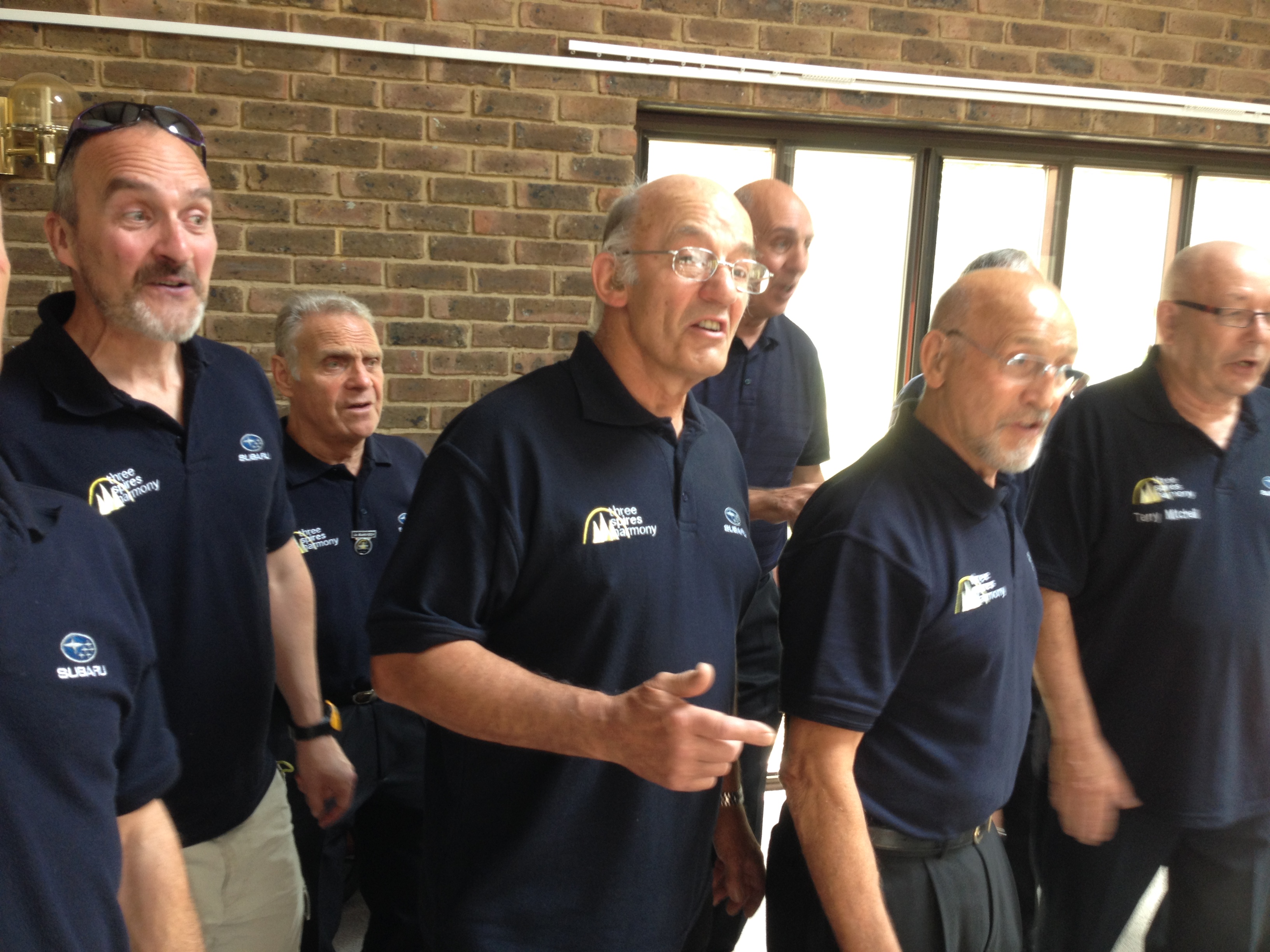 As well as contemporary songs we have, as you might quess, quite a collection of older stuff which is great for and 'older audience.
So singing for the residents of sheltered accommodation is something that we can, and enjoy doing. It lights up the old folk faces and brings back old memories of songs they may be heard many years ago. Very rewarding.
---
Dunchurch Festival
Sat, 20 Jun 2015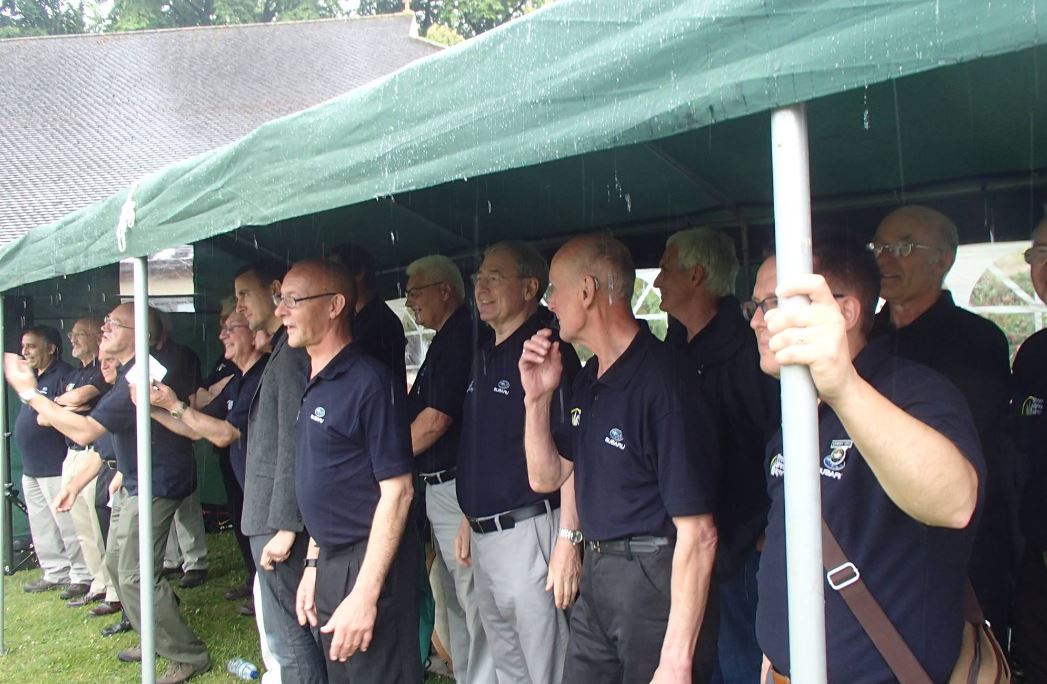 A cracking day out if you like a good old village festival. Stalls, games, music and dancing. As it was the heavens opened when we sang. 'On a wonderful day like to day, I deny any cloud to appear in the sky'....ha ha.. But everyone got the joke!